Mr Simon Benson
President
Simon is a Senior Scientist with the Transfusion Policy and Education team at Australian Red Cross Lifeblood. He is President of the Society and also a member of the Transfusion Science Standing Committee.
Read more...
Simon trained as a Biomedical Scientist in the UK and is a Fellow of the Institute of Biomedical Science (FIBMS). He has worked in transfusion services and hospital transfusion laboratories in the UK, Saudi Arabia, New Zealand and Australia.
His interests include adverse transfusion events and haemovigilance and before moving to Australia Simon was responsible for introducing the New Zealand's National Haemovigilance Programme.
Simon is a member of the ISBT Haemovigilance Working Party and the International Haemovigilance Network's (IHN) Seminar Committee.
Clinical Services & Research
Australian Red Cross Lifeblood
Level 3, 17 O'Riordan Street
Alexandria NSW 2015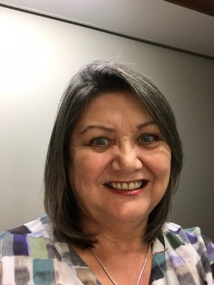 Ms Liz Thrift
Vice President
Liz is a transfusion nurse specialist and is based in the Palmerston North Hospital in New Zealand. She provides transfusion practice support to staff in public and private hospitals across central New Zealand.
Read more...
As one of six New Zealand Blood Service transfusion nurse specialists, Liz is responsible for the provision of transfusion advice, support and education to medical staff, nurses and midwives.  Liz works alongside the NZBS quality team auditing hospitals in the central region to ensure transfusion policy and procedures meet international best practice standards and that staff adhere to these policies.
Liz has an extensive background in both clinical nursing and nursing education /quality in New Zealand and the United Kingdom which she brings to her role within NZBS.  She has been an active member of ANZSBT since 2005, has been a past secretary of the Transfusion Practitioners Network.
Clinical, Manawatu
New Zealand Blood Service
PO Box 2056
Palmerston North 4440
New Zealand
Ms Jo Cameron
Honorary Secretary
Jo is the Director of the Immunoglobulin (Ig) Governance program at the National Blood Authority (NBA). In previous roles at the NBA, Jo was responsible for teams supporting the National Blood Sector Systems including BloodNet, BloodSTAR and the Australian Bleeding Disorders Registry. In addition to managing the Ig Governance Program, the focus of Jo's work has been on projects that relate to clinicians and scientists who use blood products, laboratories and other health providers, specifically the storage, handling and use of blood and blood products, with a strong emphasis on inventory management and wastage reduction in the blood sector. Many of the aspects of Jo's work focus specifically on ANZSBT, AS3864, NATA and NPAAC requirements.
Read more...
Jo has a BASci in Medical Laboratory Science and has over 27 years' experience in the blood sector including 20 years in transfusion pathology laboratories, including as laboratory manager, in both the public and private health sector. In those roles Jo was responsible for the scientific program, and led the teams through the implementation of all of the ANZSBT guidelines and publications.
Jo currently serves on the Australian and New Zealand Society of Blood Transfusion (ANZSBT) Council and is a member of the Education Standing Committee. Jo's role in education has also extended previously to an adjunct appointment as a lecturer at the University of Canberra where she taught the graduate and undergraduate immunohaematology course, as well as a teaching component of the Medical Science Degree at the Australian National University.
National Blood Authority
Locked Bag 8430
Canberra ACT 2601
Mr Greg Irwin
Honorary Treasurer
Greg is currently the Senior Hospital Scientist in the Haematology Department at the John Hunter Hospital, and is a member of the NSW Health Pathology Transfusion Clinical Stream.
Read more...
Greg has approximately 27 years of experience in both private and public pathology laboratories, and has a Diploma of Health Science (Pathology), a Bachelor of Medical Science (Pathology) and a Masters Degree in Health Management.
He has a strong interest in the appropriate usage of blood and blood products and is particularly focussed on minimising wastage.
He is keen to see a standardisation of processes and methods within laboratory settings.
Haematology Department
Pathology North – Hunter
Lookout Road
New Lambton Heights NSW 2305
Dr Anastazia Keegan
Councillor
Dr Anastazia Keegan is a Consultant Haematologist at Concord Repatriation General Hospital and a Transfusion Medicine Specialist at  Australian Red Cross Lifeblood.
Read more...
She was the Clinical Lead of Lifeblood's Genomics Pilot Project and authored the "Genomics White Paper for the International Blood Sector" which explored how genomics was set to transform the blood sector through the delivery of Precision Medicine to the recipients of blood products and tissues.
Anastazia has been an active member of ANZSBT since joining and holds positions on both the Education Standing Committee and Clinical Practice Improvement Standing Committee. She is a member of the Clinical Reference Group for the NBA's Patient Blood Management Modules and the Chair-elect of RCPA QAP Transfusion Advisory Committee.